Be a part of the movement to increase visibility of the LGBTQIA+ community, celebrate diversity, and unleash fabulous creativity in Northeast Iowa!
Stay tuned for updates as we begin planning for Decorah Pride Festival 2023
Though June is the traditional month for LGBTQA+ Pride festivals (stemming from the first ones in New York City, Chicago, Los Angeles, and San Francisco on June 28, 1970, that were organized on the first anniversary of the Stonewall protests), in Decorah, we schedule ours in Sept/October to make sure Luther College Students are back and can join.  Plus, National Coming Out Day is in October so it's a great time to join in the community as we celebrate diversity, increase visibility for the LGBTQIA+ community, and unleash some fabulous creativity.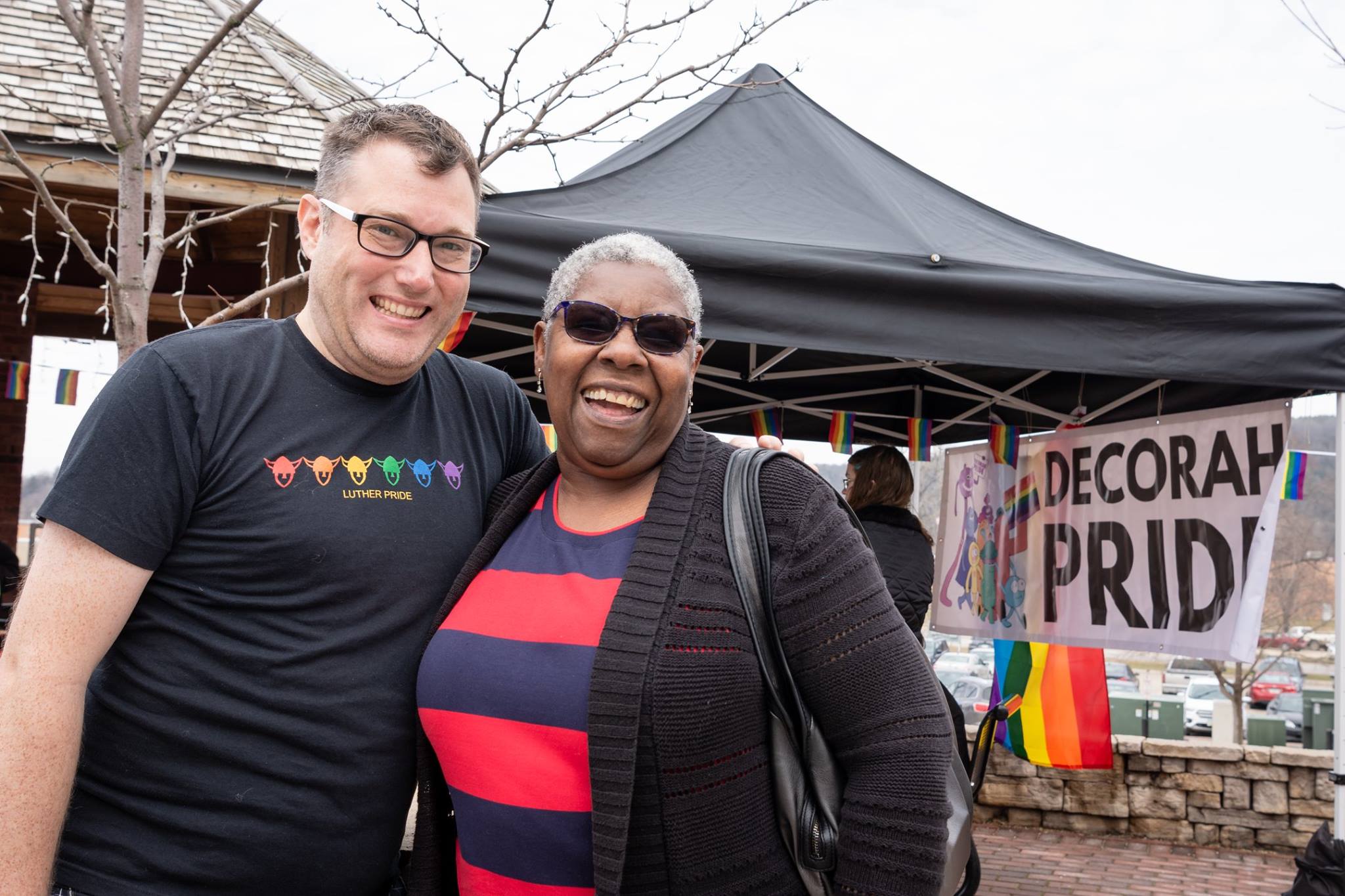 We are an organization that creates spaces and opportunities for the lesbian, gay, bisexual, transgender, queer, intersex, and asexual (LGBTQIA+) communities in Northeast Iowa to connect and collaborate on increasing LGBTQIA+ visibility, celebrating diversity, and unleashing fabulous creativity.